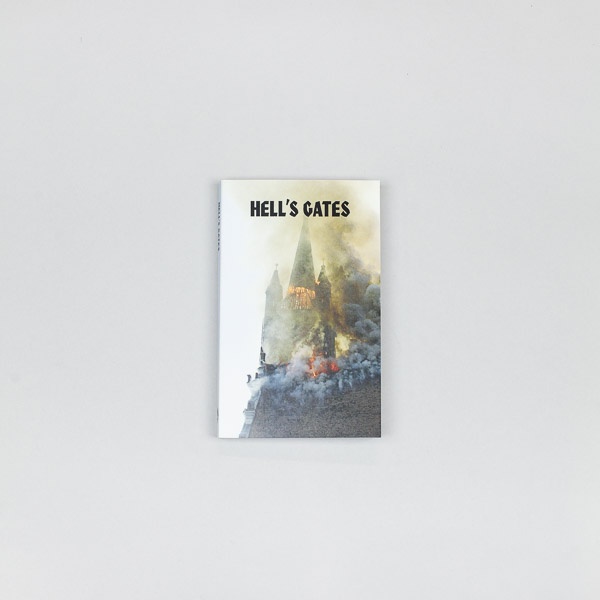 ← Back
Hell's Gates By Tim Coghlan
A$32.00
Melbourne designer and publisher Tim Coghlan has built his output around the results of both wayward and strategic Google Images searches. His latest, Hell's Gates, is an expanded reprise of a small-run zine he published early 2010.
Comprising lo-res, amateur and public domain photographs of burning churches found online, the book poses questions of iconography, typology and the implications of images.
Joint published by Knowledge Editions and Perimeter Editions.
- 226 pages, 19.2 x 12 cm, perfect bound 
- Edition of 666, Printed in Australia